BUY A LONGBOARD IN BALI: Ultimate guide to surf shops, shapers, rentals and second hand
BUY A LONGBOARD IN BALI
Bali is known as a surfers paradise, so anyone who is adventurous and into surfing is welcomed into this Island. So, this guide is for everyone who is planning a visit or settling on this beautiful surfing spot in Southeast Asia.

This post will share information about where and who supplies surfing boards, especially surf longboards, from iconic stores to shapers and rentals.


If you don't know exactly which board you want, first look at our "Beginner's guide to buying a longboard: Here's everything you need to know'' to give you some pointers about what kind of Surf longboard you are looking for.


And, a little piece of suggestion if ever you are in doubt or have no idea of what you are getting, then renting a surfboard is the most convenient way.


This island has the most amazing options for surfboard rentals ask some good referrals, locals, or someone who has sharp knowledge about surfing boards.
So, here is the list of my recommendations: 
Ninefoot Studio
Address: Jl. Tegal Sari No.9, Tibubeneng, Kec. Kuta Utara, Kabupaten Badung, Bali 80361
Instagram: @ninefootstudio
Facebook: Ninefoot Studio
Mobile: +62 812-3676-3716
"Only surf essensials."
Ninefoot is not only sell swimwear at their shop in Berawa. They also sell anything you need from surf swimsuit, bikini, active wear, longboard, sunscreen, wax, fins, and many more. 
You can buy a longboard from Usuni brand at Ninefoot Studio. Lucia, the founder, designed the shop to be a one stop for anything surf essensials.
If you are looking for a swimwear or active wear for woman, Ninefoot Studio should be your number #1 pick!
Deus Ex-Machina (Temple of Enthusiasm)


The ''Temple of Enthusiasm" is the Deus Ex-Machina Bali flagship store it has the feel of the Deus shop from other big cities. 


Deus is legendary for its custom motorbikes and surfboards. It is a luxury and kind of status to own a Deus board and be in a Deas Bali surf community.
 
The retail clothing space, motorcycle workshop, bike shop, art wall gallery, bar with restaurant, outdoor lounge area perfect for a nightcap, surfboard shaping, skating ramp, and photography studio.
 
The view of the rice field makes it a more interesting twist on this cool surf shop. Well, it is not only a surf shop but more of a venue for people to meet. Deus hosting concerts and different events and is one of the most popular places in Canngu, Bali.
Onboard Store Bali



This surf shop offers premium brands of selected surfboards in Bali. It comes with some good surf suits and wide collection of (accessories).
 
A good quality store, they offer a great line of surfboards to choose from, such as longboard surfboards by @christensonsurfboards and many more.
 
Here is the list: 
Channel Islands

The Flat Tracker by @christensonsurfboards

Simon Anderson

@cisurfboardsbali

@catchsurf_bali

Spinetek

Haydn Lewis

@morningoftheearthsurfboards

Town & Country

Tokoro 
 Drifter Surf Shop Bali


 Address: Jl. Labuan Sait No.52, Pecatu, Bali 

 Phone: (+62) 0817-557-111

 Instagram: @driftersurf



 
If you are looking for a place to unwind, have good eats, coffee, and a wide range of surfboards, then this is the place you need to check out in Bali.


Drifter similarly like Deus is more of a venue and is very well known in Bali. They have a surf cafe in Uluwatu and surf shop in Seminyak.


Established in 2008, Drifter's flagship Seminyak store was born of the necessity for surf apparel, accessories and boards of the highest quality, beyond the conformity of more established brands. Incorporating ethical products of the highest quality, Drifter was founded not only to supply surfers of a more alternative genre, but to provide conscious, ethical and sustainable products to help people and planet.


Boards shaped by masters that hold a special place in our heart. These beautiful pieces are a part of what makes Drifter who we are with their history, artwork, stories and craftsmanship. 


Suket Surf Shop Bali
Factory Address: Jalan Raya Munggu, Desa Cepaka, Kediri, Tabanan, Bali

Phone: +62 819-9977-0253

Instagram: @suket_surfboards

Facebook: SUKET Surfboards
"Handmade & heartfelt custom surfboards," Suket built his name doing the glassing for Deus. Working in the industry for a long time.


Now, he has a range of custom-built longboards in Bali, he opened the store in 2017, and from there, many of the longboard locals of the area have been riding his boards. From 9'5 to 9'0, Ted longboards are custom made.
 
If you want to buy their longboards, you can visit their factory in Munggu. Contact their WhatsApp to book an appointment.
Redz Surfboard Bali


Address: Jl. Raya Canggu No.18X, Tibubeneng, Kec. Kuta Utara, Kabupaten Badung, Bali 80361, Indonesia 

Phone: +62 361 8446207

Instagram: @redz_surfboard




This shop offers a wide range of surfboards and surfing gear for every surf adventure you're on.


A Bali surfing trip, rashguard leash tail pads, to a variety of premium quality fins. They also sell surf wax, accessories, and ding repairs They're open daily from 7,30 am-9 pm.
BGS Surf Store Bali


Komang and Jordan have been long-time supporters of local communities. BGS's first store opened in Uluwatu in 2012 as a surf cafe and lifestyle store, and just this year, they opened the same concept cafe-style store in Canggu.


As of now they have surf stores around Bali. BGS is, was, & always has been about bringing amazing individuals together (who may be a long way from home) to share tips, tales, waves, stoke, and of course amazing coffee. 


Featuring Pyzel Surfboards, Hayden Shapes, DHD Surfboards, FCS, Creatures of Leisure, Ocean & Earth, CHPO, Ekumenik, OTIS, Billy Bones Club, & Imperial Motion. Stores located in Canggu, Dreamland, & Uluwatu.


The best coffee selection in town, (thumbs up) a cool spot to hang out, and meeting with the locals is a good way of starting your Bali experience.


They also sell a good selection of clothing apparel such as swimsuits and board shorts.

 
Charlie Brown Bali Surf Shop


Address: Berawa Beach, Tibubeneng, Kec. Kuta Utara, Kabupaten Badung, Bali 80361, Indonesia

Phone: +62 81239 043970

Instagram: @charliebrownbalisurfshop
The owner Agung, is local legend amongst Beli surfers, as he was always in the center of the community supporting local surfers, repairing dings, giving lessons, hosting contests. During the pandemic he had to close his shop in Berawa, Bali unfortunately, but his beach shack remained open. Now he reopened his business including the surf guest house, surf school and ding repairs.


Charlie Brown built his reputation for ding repair. He has an open range of boards, but he mostly specializes in shortboards. They also have a small rental at the beach in Berawa, Charlie Brown also handles surfing lessons. 


Find his beach shack on Berawa beach next to LV8 Resort or contact Agung directly on WA. He is the sweetest guy and always super helpful.


- Charlie Does Surf Since 2011 -
 

Kartel Boardstore Bali


Kartel Boardstore started in 2015. They started as a surfboard shop that offers a great range of good boards.


They offer surf lessons, local Bali trips, and many more.


Now, fast forward to 2019 Kartel Bali opened to everyone a coffee nook where you can dine in and enjoy some good coffee. 
Chilli Surfboards Bali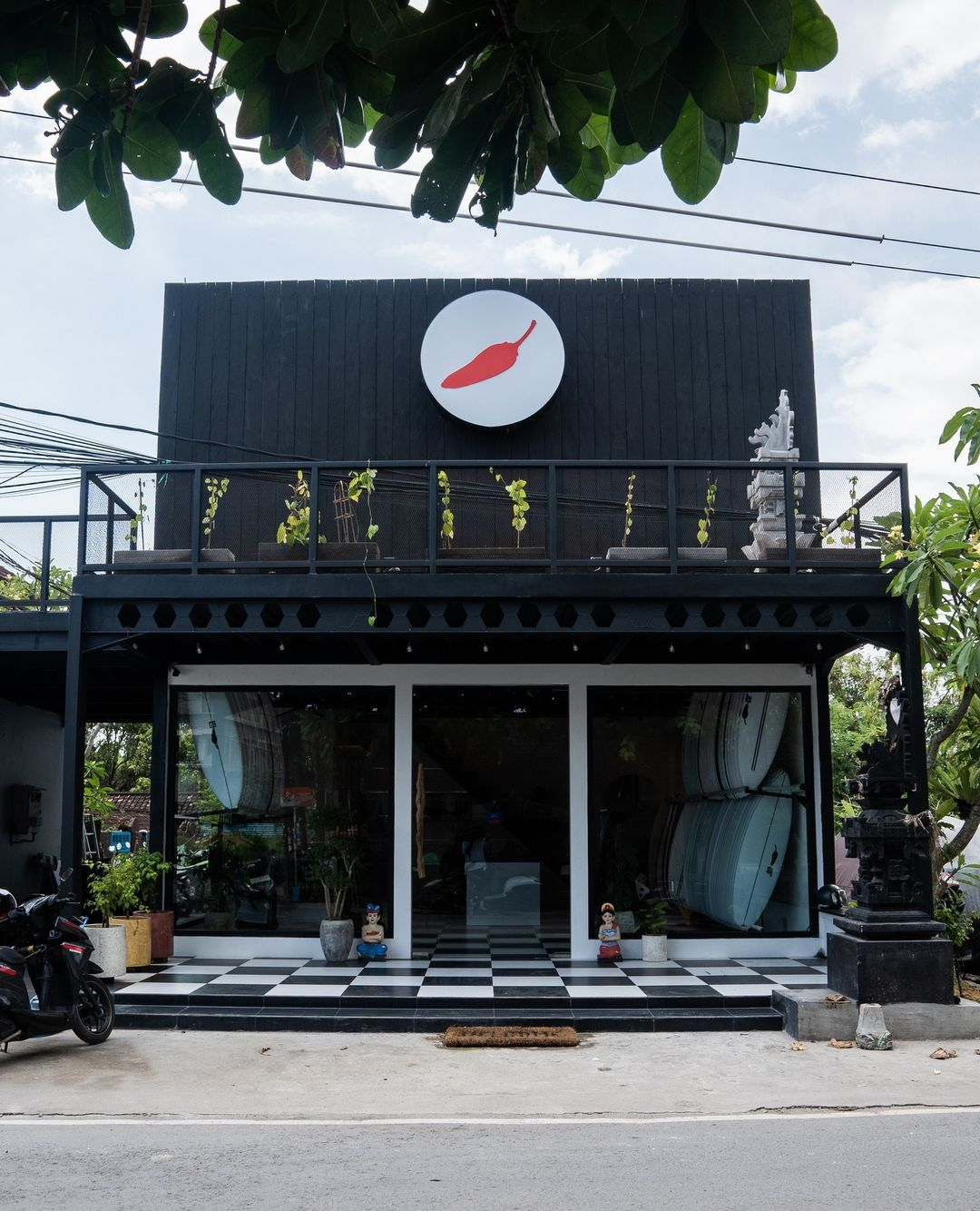 A sister to our existing Sunset Store it features polished concrete through out, minimal decor that matches the clean Chilli Aesthetic.


The new Canggu store offers a full range of Chilli Surfboards models in stock and also available for Custom Order (7 day turn around). They also offer a wide range of Chilli Apparel - tee's, hats, shorts also Chilli Accessories - traction, wax, fins and more.


Alternatively, you can do is to order a custom board directly from a shaper in the Island. Some of them don't have a physical surf shop. But don't fret you can find mostly on social media, Facebook groups or you can ask some good referrals from locals or friends. Prices range depends on the quality of materials or glassing and the knowledge of the shaper.


We publish a list of the best surfboard shapers down below this blog post.


 
Padrol Surf Shop Bali
Address: Jl. Pantai Batu Bolong, Canggu, Kec. Kuta Utara, Kabupaten Badung, Bali 80361 Indonesia

Instagram: @padrol_bali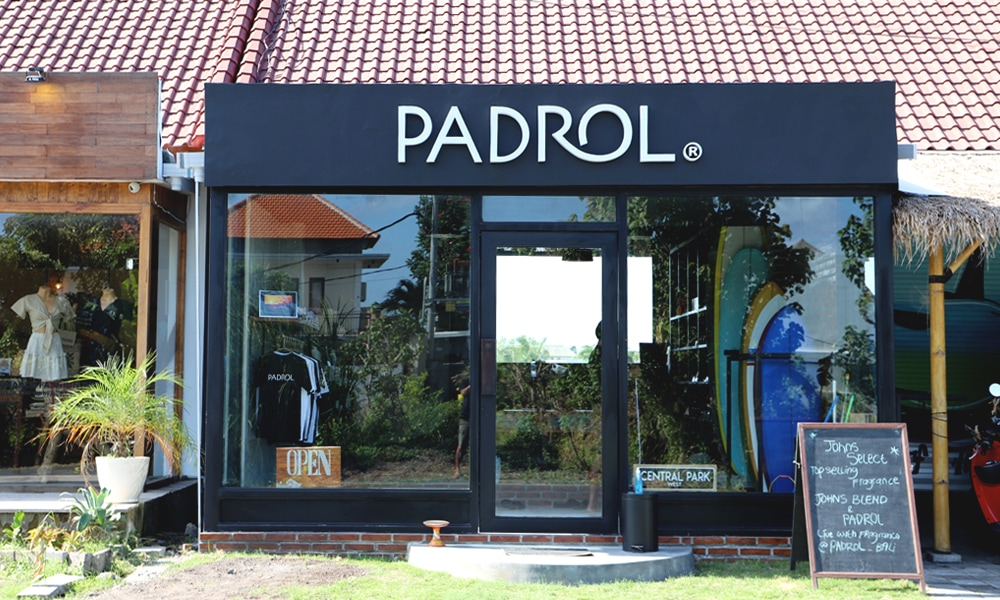 Padrol Surf Shop opened in Bali recently after hosting a longboard contest in Kuta halfway in 2021.


Kei Arimoto, the Padrol Bali director, became a professional surfer and competed in the Japan Professional Surfing Tour as a top seed. Kei moved to Bali from Japan in 2012.


After retiring from the Pro Tour, contributed to surfing magazines as a freelance writer. BALI culture, surfing, surf lifestyle, etc., are distributed on YouTube.


For more information about the contest, check out @halfwaykutaboardriders
Bali Board Shapers:
 

Danu Sworo 


At the age of 8, Danu left his family but changed through his passion for surfing and the art of shaping. He wants to share his talent for board shaping not just for his family, friends, and customers but also for the world.
Credits: Danu Sword
Hauna surfboard 


This surfboard shaper designs customs like funboards, shortboards, longboards, SUPs, hand plans, and fins. A good local shaper in Bali. Created local products with imported goods.
Rockwell Bali local surfboard  


Address: Jl. Tukad Badung XVIII No.18, Renon, Kec. Denpasar Sel., Kota Denpasar, Bali 80226, Indonesia

Phone: +62 813-3744-5200
 A local board shaper production in Bali in a low range of prices, Rosyid, the owner, has a good name shaping mostly shortboards.


If you are looking for a good deal on surfboards, be sharp in choosing. And remember to be aware that a difference in price can affect the materials' quality and the boards' shapes.


A lot of local sharpers in Bali had already built a strong reputation in board shaping. So better be conscious and take time to find good recommendations before getting one.


Surfboard Repairs


Studio Repair


Address: Pantai Batu Bolong St No.78, Canggu, North Kuta, Badung Regency, Bali 80361, Indonesia

Phone: +62 821-4447-799/0818-0543-2011
Amin Brothers have been working for a long time, they have built a reputation in repairing dings. Now they just opened a workshop near Batub Bolong.


They have many options for importing blankets, and they also produce for some established brands, so it's a place to check it out.
 

Naruki Shop


Address: Kuta, Badung Regency, Bali 80361, Indonesia

Phone: +62 361 765772

Instagram: Naruki surf shop



On the top for repairing surfboard dings. Surfboard painting jobs are excellent, with good prices, and customer rapport is on point. The selection of surfboards is amazing, you can also trade boards.


So, the next time you hit your dings, you might know where to go, and they offer variants of surfboards.
Jockey's surf shop



Address: Jl. Labuansait No.72 Pecatu, Kuta Sel., Kabupaten Badung, Bali 80361

Phone:  +62 853-3704-7840


Operated by surf duo Jockey and wife, they cater ding repairs, surfboard rentals, Buy and Sale, and Surf lessons. 
Aki Surf Shop


Address: Jl. Subak Canggu, Canggu, Kec. Kuta Utara, Kabupaten Badung, Bali 80361, Indonesia

Phone: +62 831-1966-5060



 A local surfboard ding repair shop in Bali. You might check it for future purposes. And, watch out because a new store will be opening soon. 
Surfboard rentals


Traveling with your surfboards is a little bit uncomfortable. That is why we also incorporate a list of surfboard rentals along Bali to make it easier for you to check out. Canggu has one of the most amazing locations for surfboard rentals. You may check out this beach surf shop:


Old mans Surf Spot Five Board Rental

rent surfboard Bali


You just need to go to the beach and check all the options. A lot of beginner's friendly surf spots, and you will have at least a few rental options, the range price is 50.000RP for 2 hours. Not bad, right?



Second-hand boards




And, lastly, the second-hand surfboard. Since we are on modern technology, many Facebook group communities in Bali. Supporting surfboard buying and selling has been a huge hit in recent years.


People come and go to the island, and you can always find good deals on surfboards may they be brand new or second-hand. You may check out a few recommendations.



Bali buy and sell 

Canggu Surfboards Buy and sell

Poppies 2 -They have lots of shops down this road that sells second-hand surfboard be careful in choosing the perfect one.

REDZ surf shop



Many known surfboard shops in Canggu sell second-hand surfboards, but before you pick your favorite, we want you to be observant and check everything. Make sure that you are getting what you paid for.


There you have it, surfers, before you hit the airport, start your surf adventure, and paddle those Bali waves. Always take time to read some reviews, it will make your life easier. 


Also, stay tuned with ninefootstudio journal where you can find lots of tips about surfing, especially longboarding and longboarding in Bali. We dedicate ourselves to provide you the most recent news and various info that might be super helpful for your upcomming surf trip.


We did a blog post about travelling with longboard and put together all the airline policies for flying with longboard, as not all airlines will allow you to bring your log.


Once you have your surfboard sorted out, do not forget to find out about the best longboard spots in Bali and see our amazing guide. Fell free to contact us in case of any question or visit our newly opened surf store in Bali.


Hope this was helpful!


Enjoy your best time surfing in Bali!